PR Marketing in Times of Uncertainty
April 15th, 2020
by Josh Janowiak
As marketers we understand branding, communication, and brand storytelling, but what happens when the landscape changes and we're faced with a crisis? How do we shift our voice and tone from our normal day to day communication while maintaining our consistent brand and image?
The Coronavirus is not just your average crisis, it's a global pandemic. As the outbreak unfolded before our eyes, we were transformed from brand storytellers to the calming voice of reason and guidance for our organizations, coworkers, clients, customers, and followers. As the pandemic evolves, how can we continue being brand ambassadors while also balancing the delivery of important news and updates in an understanding and empathetic manner?
Key Topics
Public Relations
Marketing
Crisis Communication
Working Remotely
Virtual Meetings
Amanda St. Pierre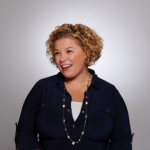 Director of Advancement Communications, Aquinas College & WMPRSA President
Amanda is the Director of Advancement Communications at Aquinas College. She has worked in PR and marketing since 2004, primarily serving healthcare and community philanthropy organizations. Amanda earned Accreditation of Public Relations from the Public Relations Society of America in 2012. She is the current board chair of PRSA's West Michigan Chapter and is a former co-chair of the Young Nonprofit Professionals Network of Grand Rapids.
Connect with Amanda St. Pierre and Aquinas College on LinkedIn
Kim Skeltis
Founder, Blue Blaze Public Relations & WMPRSA President Elect
Kim Skeltis, APR, owns Blue Blaze Public Relations, a solo public relations consultancy in West Michigan offering a full spectrum of public relations services – from strategic planning and strategy development to tactical implementation.
Accredited in Public Relations through the Public Relations Society of America, Kim brings 20-plus years of communications expertise serving organizations from non-profits, to corporations, to government agencies. A veteran of the agency world, she offers the collective experience of working at two global PR agencies plus a boutique firm, in addition to her seven years of owning Blue Blaze PR.
Connect with Kim Skeltis on LinkedIn
WMPRSA
The Public Relations Society of America West Michigan Chapter is comprised of more than 130 PRSA members living within the western half of the lower peninsula of Michigan, from Benton Harbor to Traverse City. WMPRSA hosts educational programs and special events for public relations practitioners, including the annual PRoof Awards.
Visit WMPRSA.org to get involved locally.
Visit PRSA.org to get involved nationally.
Visit PRSA.org for Crisis Communications Resources
AMA
Founded in 1952, AMA West Michigan has provided marketers with the resources, information and knowledge to grow in their careers and shape successful businesses.
Visit AMAWestMichgian.org to get involved locally.
Visit AMA.org to get involved nationally.
Visit AMA.org for Crisis Communications Resources