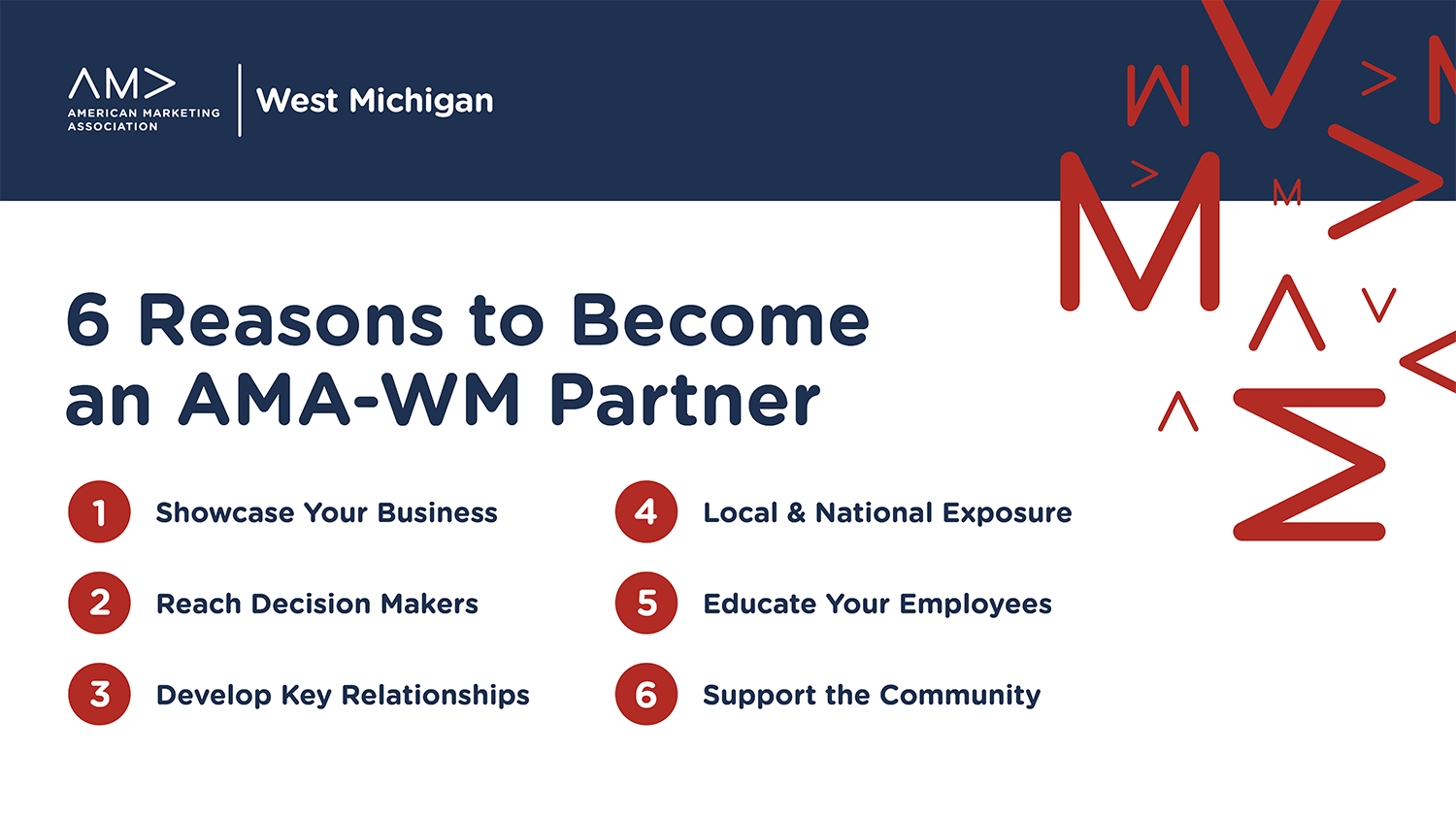 Becoming a sponsor of the AMA West Michigan is a savvy move that is packed full of benefits. Sponsors are able to present their brand in front of a captive audience from a variety of West Michigan companies large and small.
Did someone say benefits?
Tap into our growing 1,400+ member email list and over 170 chapter members.
Reach prospective customers directly all year long through an annual membership or a one program sponsorship.
Build relationships. Build your business.
Plus, you'll have a team of expert level marketers pushing your brand out in effective and creative ways. Our team of talented social media experts, amazing designers, email marketing rockstars, and marketing masterminds can work with you to craft a unique message and choose the channel that reaches your desired target audience!
Our different levels of sponsorship allows you to choose the best investment for you, while our team strives to provide an outstanding ROI.
We couldn't do what we do without your support. Therefore, we strive to provide outstanding sponsor benefits to help you get closer to reaching your goals.