Personal Branding Strategies for a Rewarding Career
July 28th, 2021
by Josh Janowiak
The majority of our AMA programming focuses on marketing, innovation, and problem solving for the organizations at which we work.  In this podcast we flip the script and put ourselves in the spotlight, discussing personal branding strategies and storytelling for a rewarding career.
How often do you think about where you want to be in 5, 10, even 15 years? How can you create a network and surround yourself with colleagues that will challenge and inspire you to grow? What types of ongoing education, training, and certifications can help take your skillset to the next level? How can you keep your resume and portfolio updated with not only a laundry list of past responsibilities but a proven track record of success and accomplishments? 
Today we'll chat with Angie Callen, Founder and Principal at Career Benders Inc, a Certified Professional Resume Writer, Certified Professional Career Coach, and host of the new No More Monday's Podcast about how you should plan for the long term on your most impressive asset, yourself!
Key Topics
Personal Branding
Career Planning
Professional Development
Networking
Job Seeking
Resume Writing
Interviewing
Angie M. Callen
CPRW, Founder & Principal at Career Benders Inc. 
Angie Callen is the Founder and Principal of Career Benders, Inc., a full-service career and business coaching company providing personal branding, job search strategy, career change, and solopreneurial coaching for clients across the country. 
As a former engineer, Angie takes a practical, action-based approach to coaching, which has helped hundreds of clients progress their careers, land amazing new opportunities, and seeing their entrepreneurial dreams come true. Angie has always believed people deserve to be happy in their lives and careers, despite society's continued acceptance of mediocrity. By inspiring confident professionals, Angie and her team help people rise above this norm, build confidence, discover their value, and align these elements for future purpose and satisfaction. 
Originally from Pittsburgh, PA, Angie has called the Colorado Mountains home for nearly 13 years. After spending six years in Boston between college and Colorado, Angie admits she's still got some east coast tendencies that are tempered by a life of adventure in the outdoors. When she's not logging hours on Zoom, you can find Angie, her husband, Jim, and their four-legged kid, Foster, whitewater paddle boarding, fly fishing, backpacking, snowboarding, cross-country skiing, or enjoying whatever the mountains have to offer. 
Angie is also a Certified Professional Resume Writer (CPRW) accredited through the Professional Association of Resume Writers and Career Coaches (PARWCC).
Connect with Angie at CareerBenders.com or on LinkedIn
Take The Survey
How often do you listen to our podcast? Do you feel the content is valuable to you as a marketer? How can we improve the quality of our content? Would you prefer a shorter podcast, around 30 minutes instead of 60?
Take the survey and let us know your thoughts. If you're interested in a free event ticket or some free swag, leave your contact info. Thanks for your input!
Personal Branding
We know you like actionable items so Angie has created the following quick guide on personal branding which outlines all the main points and major takeaways from our podcast. Thanks Angie!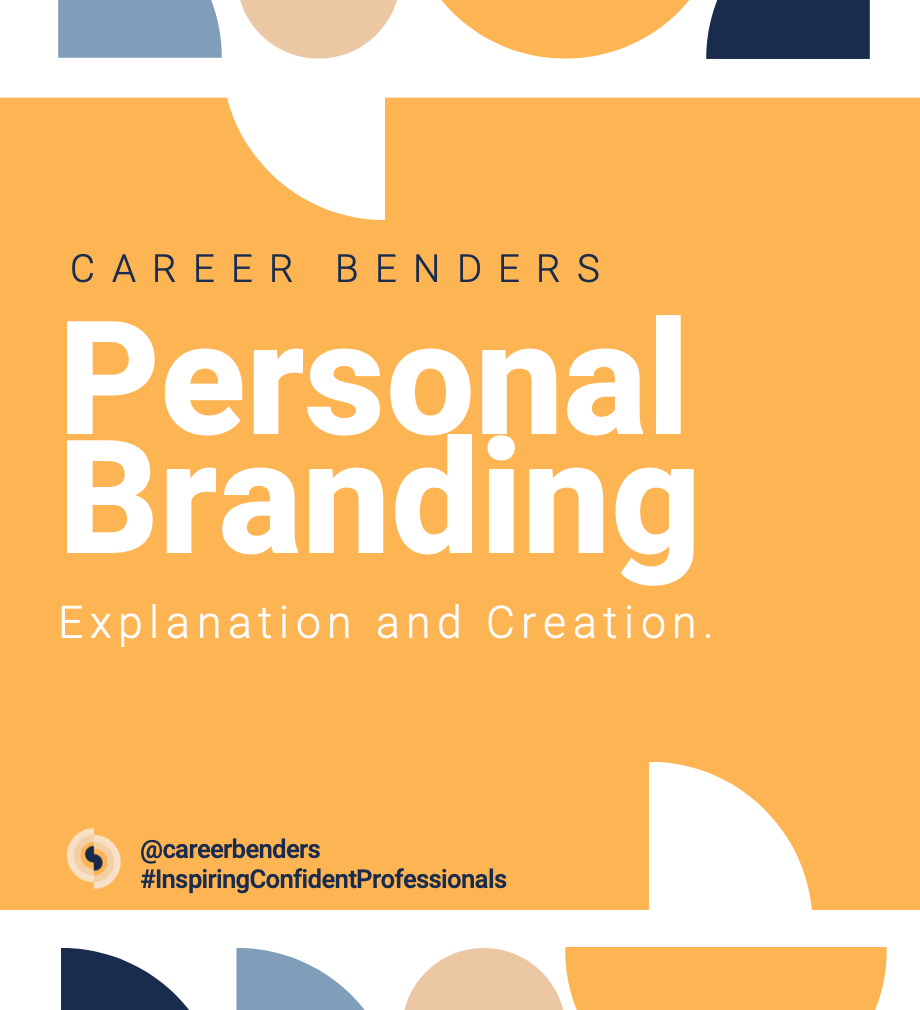 Links & Resources
Related Content
You have to pitch yourself on social media, at networking events, and for your next job interview. How can you best pitch yourself, your idea, or a project? In order to get to X ( the numbers), you've got to explain Y (the why). In this podcast we talk about how the numbers can tell a story, how to tell the story without boring people, how to get your audience to feel something, and how all putting all the pieces together can make the ultimate impact.